2.30 pm - 3.45 pm (CET)
Thursday 16 February 2023
Breakout session
Kilimanjaro
INHR
Dr. Barry O'Sullivan
Eric Richardson
Dr. Iben Yde
Lt. Gen. John N.T. (Jack) Shanahan (USAF, Ret.)
Lt. Gen. (Dr.) Ravi S. Panwar (Retd)
Back to view programme
Managing Risks to Develop & Field Safer Military AI Systems
Want to learn what you can do to address and manage the risk of AI enabled weapons in your country or company? Come hear from four international experts about the practical risks of AI enabled military systems and how to mitigate them. Then join us for a walk through of a lifelike scenario exercise and learn what you can do to prevent an AI-enabled disaster. Among the risks and mitigation measures you will learn about are:
• Responsible AI principles, including those developed at the Pentagon;
• Testing and evaluation best practices;
• Legal approaches and Article 36 weapons reviews;
• Transparency and Confidence building measures;
• Training to give military commanders, civilian policy makers, technical experts and legal professionals a common understanding; and
• Operational limitations on weapons, such as kill switches, marking and signalling, and avoidance of civilian infrastructure.
You will also have a chance to ask these experts about their proposed mitigation solutions and the prospects for them to be
adopted at the multilateral level, either through formal processes or voluntary measures.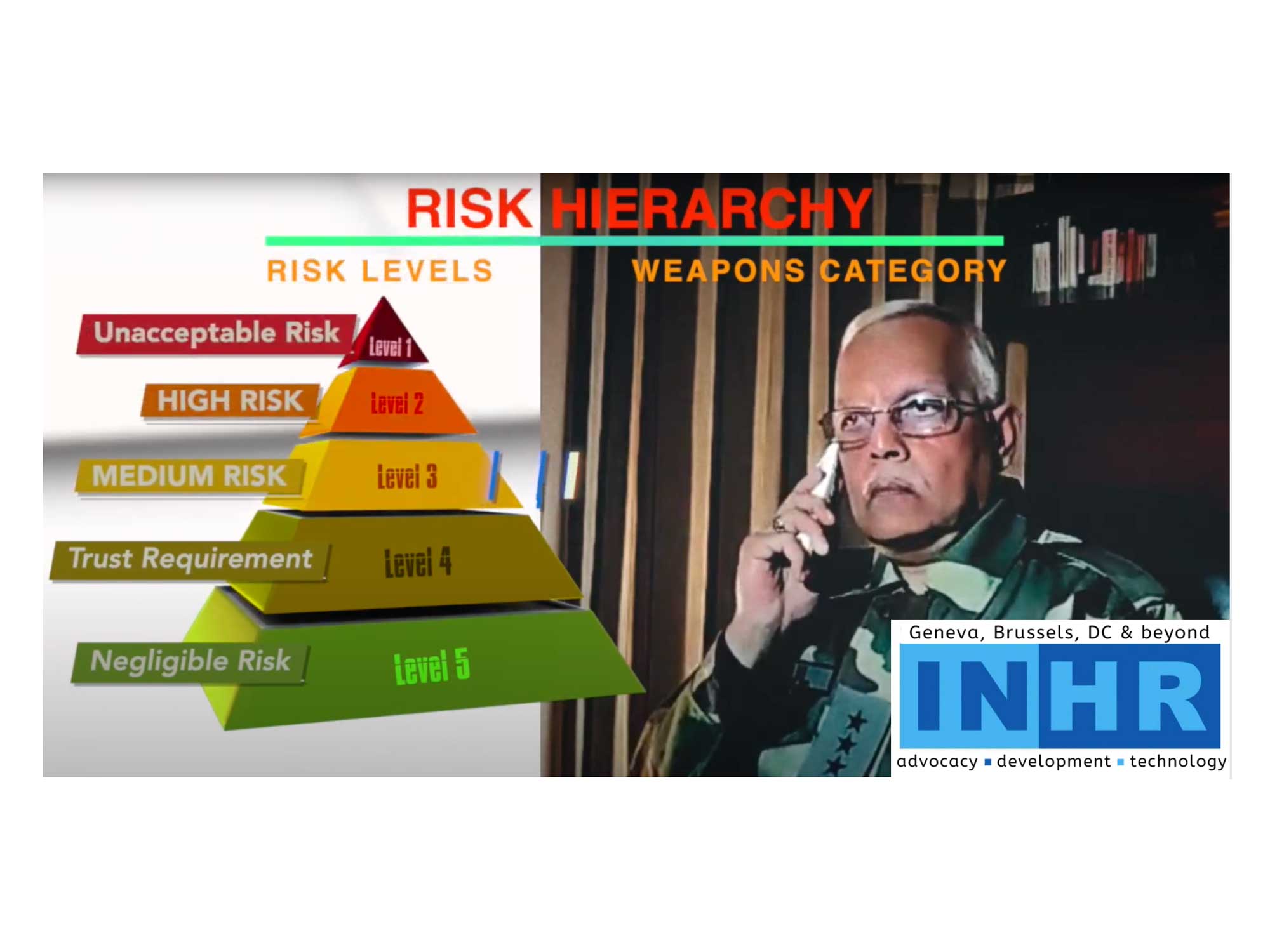 Managing Risks to Develop & Field Safer Military AI Systems speakers
Dr. Barry O'Sullivan

Professor of Comp Sci, University College, Cork; Vice Chair European Commission High-Level Panel on AI

Eric Richardson

President, INHR & Professor of Law, U. Michigan & U. California-Berkeley

Dr. Iben Yde

Professor of Law, Royal Danish Defence College

Lt. Gen. John N.T. (Jack) Shanahan (USAF, Ret.)

Inaugural Director of Project Maven and the U.S. DoD Joint AI Center; Adjunct Senior Fellow, CNAS

Lt. Gen. (Dr.) Ravi S. Panwar (Retd)

Indian Army Corps of Signals; Distinguished Fellow, USI of India