1.45 pm - 3.00 pm (CET)
Wednesday, 15 February 2023
Breakout session
Kilimanjaro
NATO Communication & Information Agency and partners
Ivana Ilic Mestric
Michael Street
Arvid Kok
Sandro Bjelogrlic
Back to view programme
Developing and deploying responsible AI in a multi-national military environment
The session will begin with a brief review of NATO's principles for responsible use of AI and what they mean for AI developers and users. It will provide an overview of how AI developers in the NCI Agency approach responsible development of trustworthy AI solutions. It will also describe NATO's principles for responsible use and risk assessment translate into a framework for AI development and how and when to use tools to validate compliance. The session will then widen the debate, with a panel discussion moderated by Ivana Ilic Mestric including several AI leaders from government, the standards community and industry. They will outline how their components of the wider AI development ecosystem contributes to responsible AI development and use. The panel will share their insights on best practices and areas for further
work, as they develop military AI systems within existing responsible AI frameworks.
Finally, AI developers from the NCI Agency will demonstrate how these principles, frameworks and techniques have been applied and refined. They will do this with reference to particular elements of a number of (non-sensitive) military AI tools which have been developed for use by NATO.
The demonstrations will feature elements from the following tools:
a) Technology trend analysis – providing insight on civil technology research in a number of fields, fed by several million academic papers.
b) Standards analysis – searches and compares over 244,000 military and commercial standards to give guidance on applicable standards.
c) Resilience assessment – using many disparate open data sources to present a picture of resilience for each of NATO's seven baseline resilience areas.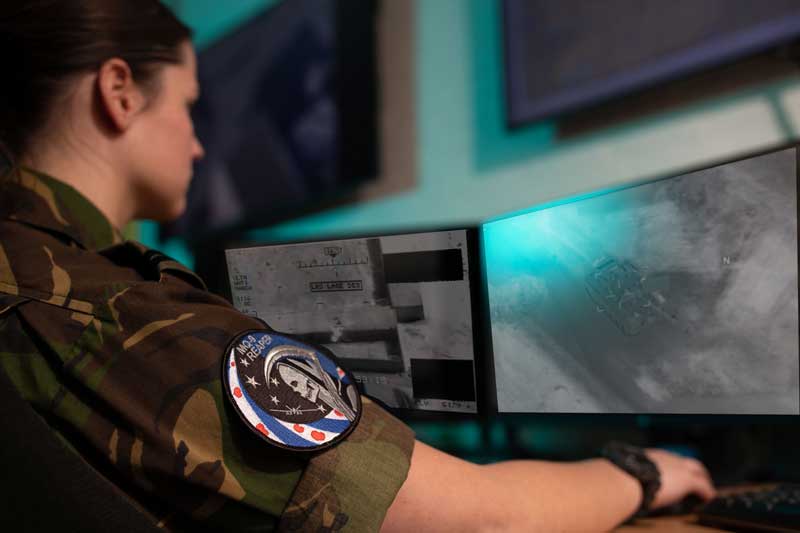 Developing and deploying responsible AI in a multi-national military environment speakers
Ivana Ilic Mestric

Principal Data Scientist, NCI Agency

Michael Street

Chief, Exploiting Data Science & AI, NCI Agency

Arvid Kok

Senior Data Scientist, NCI Agency

Sandro Bjelogrlic

Senior Data Scientist, NCI Agency